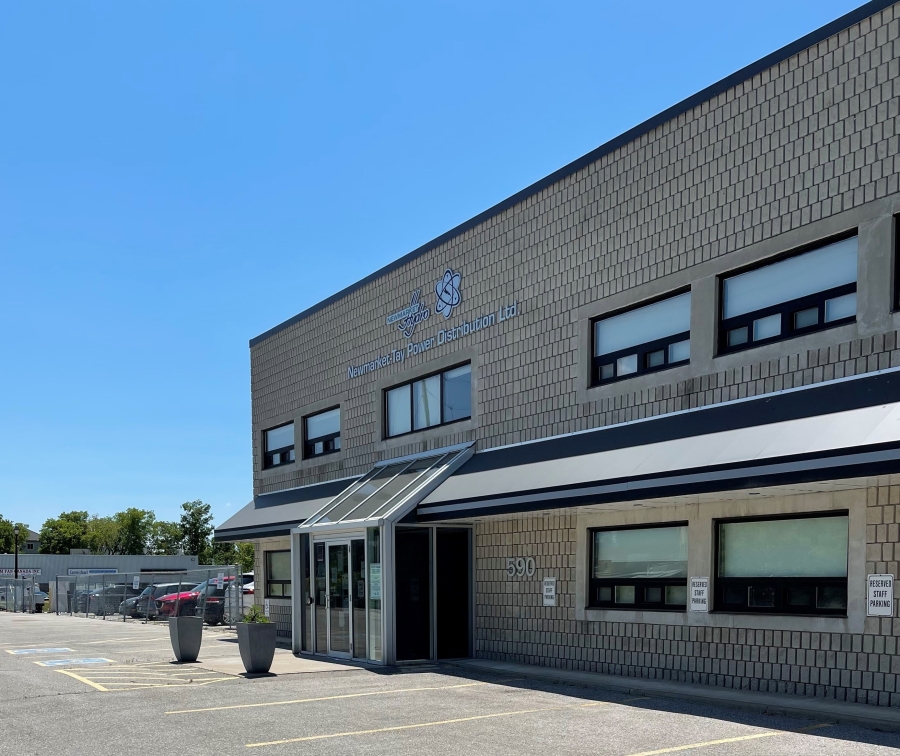 Ontario's Local Distribution Companies ("LDC") are what keep us connected to the things that matter most in our lives. The safe and reliable distribution of electricity is why we exist, but it's not the whole story. The LDC industry is going through a once in lifetime transformation. Customer focus, innovation and partnerships are leading utilities to create a sustainable and vibrant future.
Newmarket-Tay Power Distribution Ltd. (NT Power) is a local electricity distribution company licensed by the Ontario Energy Board. NT Power is jointly owned by the Municipalities of Newmarket (93%) and Tay (7%) serving 50,000 customers in the areas of Newmarket, Tay and Midland.
With a focus on safe and reliable service to our customers, NT Power's strategic direction is to foster innovation and ultimately enable the communities we serve to become leading Electric Cities, achieving or exceeding net zero carbon emissions targets and climate change goals.
Our Vision
An independent, industry leading LDC committed to our customers' changing needs.
Our Mission
Earning the trust of our customers by safely and reliably meeting their electricity needs.
Core Values
Our team is the strength of our company.  We demonstrate the following values in everything we do:
Safety First – Our top priority on the job and in the communities we serve
Respect – is how we treat each other and our customers.
Reliable – our customers depend on us to provide electricity and the services they need
Customer focus – serving our customers is why we exist